Best Party bus and Limo rental in New Jersey.Renting a limo or a party bus for your special day can be daunting nowadays. With so many services offered by many companies, it is challenging to locate one which can provide you with the best.
Cheapest Party bus in New Jersey
You may think that all companies are the same. Well, you are pretty much wrong. They look the same, but excellent services involve the right things behind the curtains. We can name them through vehicle maintenance, amenities maintenance, etc. Sadly, not all clients are aware of this until they are disappointed.
If you have made up your mind about finding the best limo service in New Jersey, it is wise to take the time to check the car by yourself. A reliable and trusted company will gladly show its fleet. So, what will you check then?
First, you must know that every legal limo rental must have a license number. The number is usually shown on the front and back bumper. This license is essential because it tells you the company has passed a few requirements to be an eligible limo provider. It is issued by the state or province to attain an operation permit.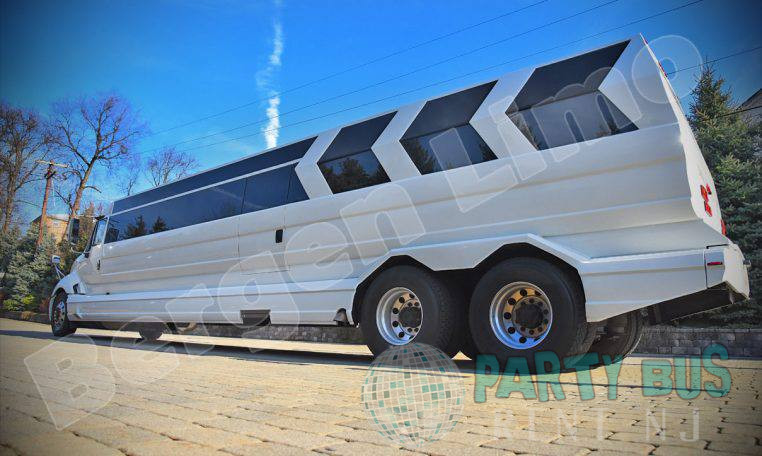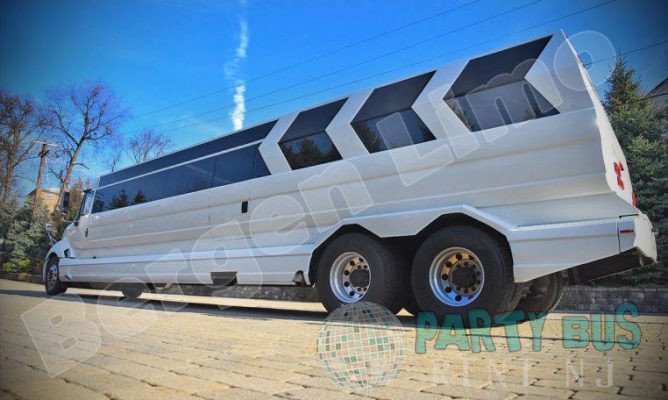 Kindly check on the livery plate of the vehicle. If a legal limo is also available for airport pickup, it should have a special airport permit.
To pick the best vehicle for your special day, consider the vehicle's condition. First, you must understand that a good limo should have no more than 200,000 miles. This is important because it shows the state of the vehicle. Cars with more than 200,000 miles can be problematic for passengers, and it is simple. The lower the mileage, the lower the risks of vehicle problems when using the limo service.
You will also need to check on the vehicle body. Look at the damage, scratches, or scrapes. Check the front part of the vehicle. If the area is clean, move to the back. Naturally, every car has a few scratches; make sure they are not significant. Don't hesitate to ask to check the interior of the limo. Whether it is stretched or classic limo, it is vital to check the AC. It is a fact that the back of the limo is limited to ventilation, and it is crucial to ensure that the AC works well to support the air circulation and degrees.
Last but not least, check the cleanliness. A good limo service should ensure spotless vehicles, both exterior and interior. And also, make sure that the limo smells good. You want to provide you and your party convenience when getting in the limo in New Jersey.